Dr. Jeffrey Meyers' sports injury and chiropractic clinic is committed to providing you with the best in wellness.
For over 20 years, Dr. Jeffrey Meyers' chiropractors clinic has been offering effective and affordable chiropractic care, acupuncture, science-based nutritional counseling and other integrative healing therapies. And, he'd love to help you, too! Walk in and same day appointments in Omaha are welcome. Contact Back2Health Wellness Center today at (402) 898-1540
Omaha Chiropractor

and Healing Care by One of the Midwest's Leading

Chiropractic and Acupuncture

Therapy Providers
Chiropractic Care
Spinal Rehabilitation
Nutrition Therapy
Anxiety-Management
Personal Injury Treatment
Herbal Supplementation
Headache Relief
Homeopathy
Preventive Care
Our Clinic Offers Safe, Effective Chiropractic Treatment for Common Conditions Such as…
Upper Back Pain
Chronic Injuries
Tension Headaches
Shoulder Pain
Neck Pain
Migraines
Fibromyalgia
"Our mission at Back2Health Chiropractic, acupuncture and wellness services — a leading chiropractor and wellness provider, is to help you enjoy less pain and optimal vitality. I invite you to contact my office for appointments or a same day visit." Jeffrey Meyers, Doctor of Chiropractic Medicine
Popular Posts
Does Chiropractic Work?
When performed by a qualified Omaha chiropractor, chiropractic care is a natural, drug-free, whole body wellness and healthcare system. Read about Dr. Jeffrey Meyers, D.C. and his approach to stress, accident and sports injury Pain Relief Treatments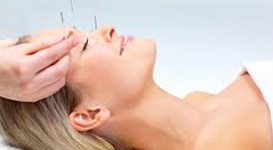 Learn Why Acupuncture Works
Yes! Acupuncture care is a well-proven, research-supported health science. And in our Omaha chiropractic clinic, acupuncture techniques compliment the pain relieving benefits of our other therapies perfectly. Learn about the Pain Relief and Wellness Benefits of Acupuncture Care
Benefits of Nutritional Therapy
In our Omaha chiropractic office, we've seen that problems often show up in the blood long before any signs of illness. Certain tests, when read properly, may indicate if you are progressing toward a serious illness. Wouldn't it be better to take care of these health and wellness problems before they become serious? Learn the Health Benefits of Nutritional Therapy
Headache Relief
According to the World Health Organization, 1 in 20 adults experiences headaches daily (or almost daily).
The "good" news is that the pain frequency and severity of most headaches can be minimized or eliminated by addressing their root causes. That is where chiropractic care can help. Read about our staff's Headache Treatment Options
Featured Chiropractic Care Post
Lower Back Pain Treatment, Injury Prevention and Relief
According to the National Institute of Health, lower back pain…
If you suffer from occasional or chronic back pain, dull aches or sharp agony — you are certainly not alone. And, lower back pain continues to be even more common.
Potential causes
Factors that may quickly come to mind:
Accidents and falls
Overexertion (such as lifting, pushing or pulling heavy items or standing at an uncomfortable position for an extended period of time. In fact, torn or pulled muscles or ligaments are a leading cause of lower back pain.)
Twisting 'the wrong way'
Even simple, fluke movements
Other possible contributors include:
Poor posture (Less than half of us even consider our posture(6))
Non-ergonomic workstation
Obesity
Stress
Genetics
Pregnancy
Age
Diseases (like kidney stones, tumors, arthritis, blood clots and osteoporosis bone loss, for example.)
7 Ways to minimize or prevent problems:
Are you at a healthy body weight? Not sure? Simply measure your height and weight and plug those numbers into this online BMI (Body Mass Indicator) tool. If you're overweight, make a plan to bring your body weight into the healthy range.
Many of us lead sedentary lives during the week and then turn into weekend warriors. While the intentions may be admirable, intense, infrequent activity may, in fact, put us at greater risk of sprains, strains and muscle pulls. A better approach is to engage in moderate physical activity on a daily basis. Low-impact aerobic exercises such as swimming and yoga wonderful ways to maintain joint, muscle and bone health as well as to prevent lower back injuries and pain.
Keep your childrens' school backpack load under 20% of the child's body weight.
Lift and move objects properly and modify repetitive tasks. These steps alone would eliminate over 1/3 of all work related injury!
Anxiety, depression, and stress may all contribute to muscle tension.
Take regular breaks from the computer or your work station to stretch and loosen your shoulders, legs, neck and back muscles.
During work breaks or lunch time, take short brisk walks to get your heart and muscles working or try self massage to reduce stress. (Some people experience anxiety relief after just a few minutes of massage, when applied to specific pressure points.)
Tips for pain relief
You're probably aware of the current opioid addiction epidemic. Clearly painkillers are not a wise first-level pain care solution.
2 Safer, more natural solutions for lower back pain relief:
Resist the temptation to "wait it out" and heal in bed. Studies suggest that too much bed rest may actually make matters worse.(3) Rather, engage in gentle stretching and try to carefully resume your normal activity as soon as possible.
Consider seeing Omaha chiropractor, Dr. Jeffrey Meyers. On average, 66% of patients who sought chiropractic care for back pain reported "great benefit" from their treatments.(4) Omaha chiropractor Dr. Jeffrey Meyers can often help determine the cause of lower back pain problem and discuss the most appropriate resolution for immediate relief as well as long-term prevention. Studies suggest that patients who receive chiropractic spinal manipulation treatment often experience significant low back pain relief.(5) (Learn more about spine manipulation techniques and spine manipulative therapy.) Another safe, natural and research-supported alternative care for treating lower back pain is acupuncture services, which is available at Dr. Meyers' chiropractic clinic, as well.
What is Sciatica?
A slipped (herniated) disk often results in inflammation and pressure on the sciatic nerve, which leads from the lower back through the buttocks and leg. This disorder, known as 'sciatica' occurs most frequently after lifting something heavy or a quick movement. And while the symptoms of sciatica can range from a mild ache to excruciating pain, sciatica often resolves itself after a couple weeks of taking it easy, gentle stretching and self massage. Otherwise, please contact us for a consultation.
Lower Back Pain causes, tips and treatment sources:
1. https://www.ninds.nih.gov/Disorders/Patient-Caregiver-Education/Fact-Sheets/Low-Back-Pain-Fact-Sheet
2. https://www.ncbi.nlm.nih.gov/pubmed/24665116
3. https://www.health.harvard.edu/pain/bed-rest-for-back-pain-a-little-bit-will-do-you
4. https://nccih.nih.gov/health/chiropractic/introduction.htm
5. https://www.acatoday.org/Patients/Health-Wellness-Information/Back-Pain-Facts-and-Statistics
6.https://www.orlandohealth.com/content-hub/bad-posture-often-to-blame-for-chronic-pain-and-health-issues
A 2017 review in the Journal of the American Medical Association supports spinal manipulation therapy as a non-drug treatment for acute low back pain care.
About Omaha Chiropractic Dr. Jeffrey Meyers D.C.
Reviews
Feedback for Jeffrey Meyers D.C. and Back2Health Chiropractic:
"I've suffered a lot of different team sports injury over the years and have tried different chiropractors, massage therapists, and laser therapy… but those didn't provide long lasting back pain relief. I was talking with another chiropractic patient who was recovering from an auto accident and he convinced me to schedule a visit with Dr. Jeff. I was skeptical of chiropractors in general but Dr. Jeff's chiropractic adjustments have helped relieve my back pain and body aches like nothing else I've tried (even more than massage). I try to make an appointment almost every time I'm in town. (At some point, I may even try an acupuncture treatment.)"
Randle
Read other testimonials of how Omaha's Back2Health acupuncture, chiropractic and sports therapy center has helped many patients (perhaps, just like you) enjoy less pain and improved health and wellness.
Contact Our Omaha Chiropractic Center
Contact Dr. Meyers to request an acupuncture appointment or chiropractic clinic consultation in Omaha! Email: drjeff@chiropracticomaha.com Phone: (402) 898-1540 Fax: (402) 898-1541 7826 Davenport St., Omaha, NE 68114
Looking for the best Omaha chiropractic services?
Help may be just a phone call away.
For gentle and effective acupuncture and chiropractor services, call or visit with the staff at our conveniently located, mid-town chiropractic care center today.
Medicare and Most Health Insurance Accepted
Click here for our new patient services forms