For over 20 years, Omaha chiropractor Dr. Jeffrey Meyers has been offering effective and affordable alternative and traditional healing therapies. And, he would love to help you, too!
Dr. Meyers helps his Omaha-area patients enjoy optimal health through the use of:
Chiropractic
Spinal Rehabilitation
Personal Injury Treatment
Acupuncture
Nutrition Therapy
Auto Trauma Specialist
Herbal Supplementation
Headache Relief
Homeopathy
Chiropractic Treatment
by an experienced, qualified chiropractor is the most natural, drug-free healthcare system in the world. Chiropractors see the human body as a whole rather than separate systems working independently within the body. The goal of chiropractic is to correct spinal misalignments called subluxations. These subluxations are often painless spinal stress areas that can affect organs, muscles, nerves, discs, posture and health in general. Read more about our Omaha chiropractic services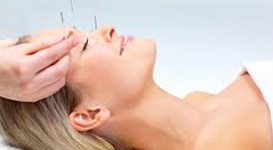 Acupuncture
Simply put, acupuncture is a health science, which is used to successfully treat both pain and dysfunction in the body. Early Chinese physicians discovered there is an energy network running just below the surface of the skin which communicates from the exterior to the internal organs and structures at over 1,000 "acupoints" on the body. This energy works in harmony with the body's circulatory, nervous, muscular, digestive, genitourinary and all other systems of the body. Learn more about the benefits of acupuncture
Nutritional Therapy
Don't Make Assumptions about your Health! Get a Complete, Nutritional Analysis. Feeling Well and Being Healthy Are Possible…
✔ How healthy are you?
✔ Were you told that nothing was wrong – BUT you still feel bad?
✔ What problems could be just beginning?
✔ What and how many vitamins do you need?
About Dr. Meyers
Dr. Jeffrey Meyers has been a practicing Doctor of Chiropractic since 1996. He utilizes a low force technique that is very gentle yet specific which has helped many return to a much healthier state. He is a fellow of the International Academy of Medical Acupuncturists. He has studied Nutrition in Hawaii, Denver, Kansas City, Missouri among others. His Omaha chiropractic office utilizes detailed lab testing and nutrition to help others regain and maintain their health. Learn more about Dr. Jeffrey Meyers
Here's what Omaha chiropractic clients have to say about Dr. Meyers and the Back2Health support team:
I would recommend Dr. Meyers to anyone who has given up hope for healing. His treatments exceeded my expectations, to which I am very grateful for. Looking back, I don't know what I would have done without his treatments. Thank you Dr. Meyers.
Sincerely, Bob